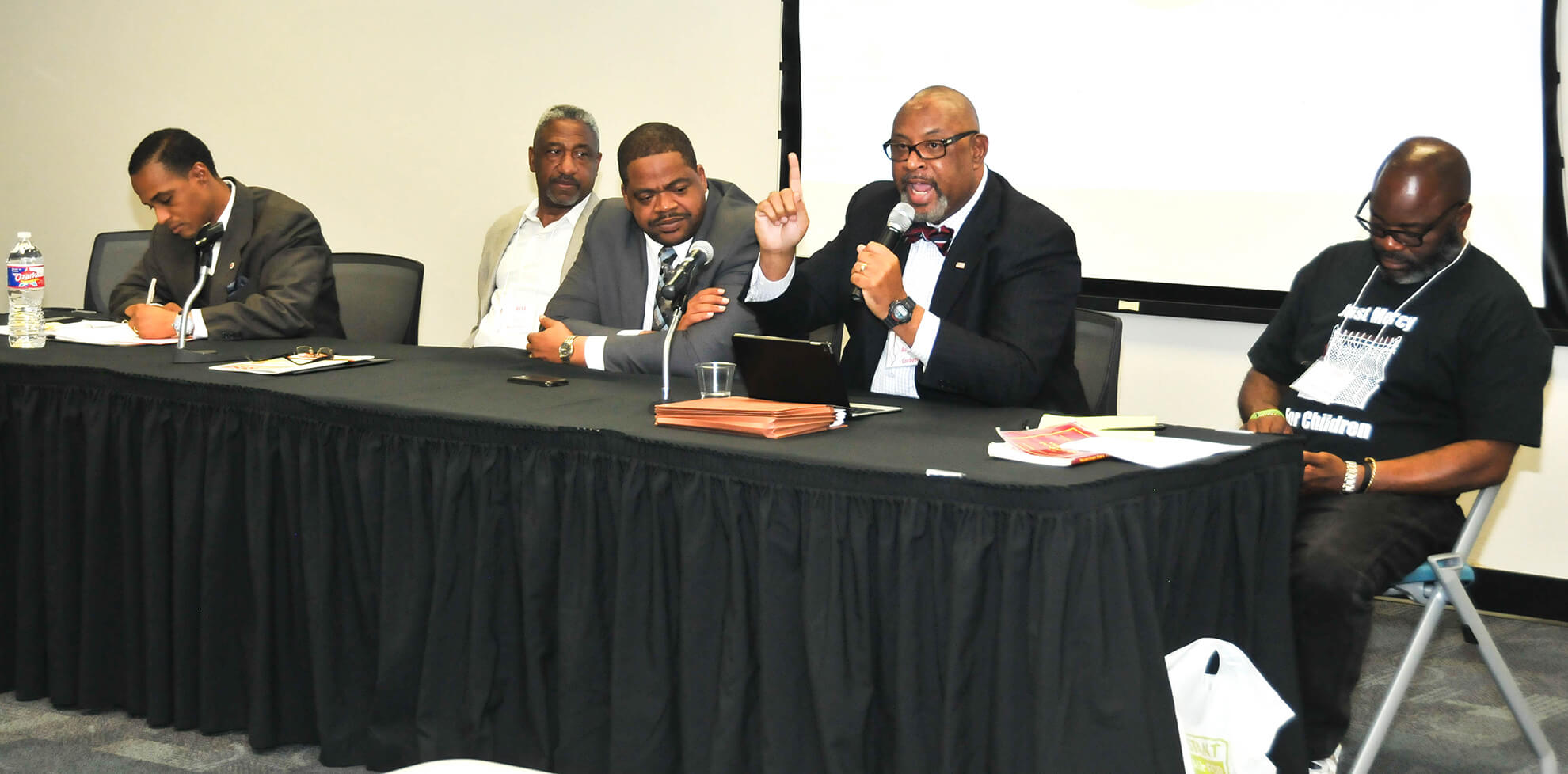 Rev. Augustus Corbett
Co Founder and President
Hello I am Rev. Augustus Corbett and I'm co-founder of the Lazarus Law and Justice Project (LLJP). The LLJP is a newly formed nonprofit, public interest law firm. Our mission is to free the wrongly convicted and reform the criminal justice system.
My daughter and I started the LLJP following two events. First, after she, my son and I were arrested and jailed overnight for two misdemeanor crimes, we didn't commit. It all started because we stood up against racial profiling by staff at the Cinepolis Theatre. We spent a difficult night in jail awaiting bail. The conditions were horrible. The jail staff treated us like we weren't humans, the food was awful, the temperature was cold, our beds were cement, and worse of all, we had absolutely nothing to do.
However, God used that night in jail to affect us. It was bitter and sweet. We can't forget the people we met. We became their comrades. As a criminal defense lawyer for more than a decade, I've represented many defendants; some guilty and not guilty, but this experience empowered me with a much greater understanding and compassion for the plight of the accused, especially those wrongfully accused and convicted.
The second event that helped to create the LLJP was the docuseries When They See Us. This riveting story of five innocent black and brown teens who spent years in violent prisons for a rape they didn't commit brought us to tears and made us very angry. Watching and experiencing this story was enough to convince us we had to use our resources to help free other persons. The gross injustice the criminal justice system committed against Corey Wise, Antron McCray, Kevin Richardson, Yusef Salaam, and Raymond Santana are etched forever in our memory and conscience. The thought that there are others behind the stone haunts and moves us deeply.
Fortunately, Chloe and I are lawyers, and we can represent and fight for these people. However, we cannot fight and pursue justice for them without your help. Your volunteerism and donations are essential. Working together, we can send innocent fathers, mothers, brothers, aunts, uncles, husbands, sons, nieces, and nephews back home to their families. We can make God smile!
Thank you for listening to our story and for your help.