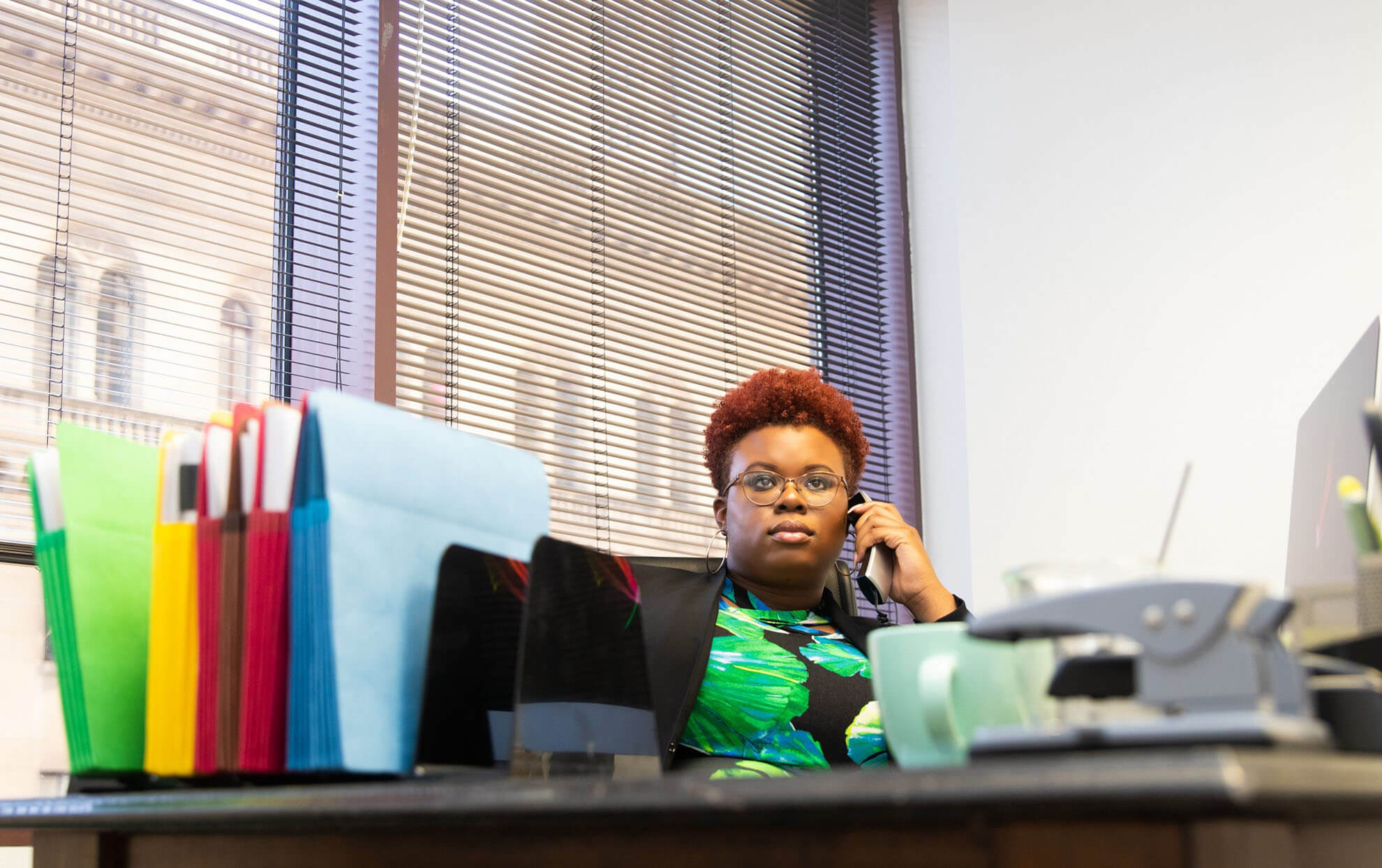 Co Founder and Chief Litigator
Hello, I am Chloe Corbett and co-founder of the Lazarus Law and Justice Project (LLJP). The most important event that shaped my life and legal career happened in May 2019.  Before this moment, I was an idealistic, millennial lawyer who thought I understood the justice system.  I voraciously read books on criminal and social justice reform, I listened to podcasts by other advocates and lawyers, watched many documentaries on injustice, pored over horrible statistics, and voiced my outrage on social media.
However, the depth of criminal injustice never seeped into my psyche, and more important, my heart. I've learned that experience brings understanding and wisdom, and the injustice that my family and I experienced was like an electric shock. Our injustice involved many people – a prejudiced theatre employee, a malicious black general manager, eight officers who wrongfully arrested us, countless jail guards, and a system calculated to break black and brown people.
The night my brother, dad, and I spent in the Dallas County jail was a traumatic event – and the conditions I witnessed were unfathomable. Life behind bars is excruciating. We were locked away like animals, labeled criminals, and laughed at for charges for which we're innocent. I had never been charged with anything in my life plus I'm a former prosecutor. The only thing that comforted me was that I knew our stay would be short.
Similarly, but much worse, the wrongly convicted are locked up for many years. Most are poor and could not afford competent representation. They couldn't match the government's resources, plus their skin color automatically made them guilty in the minds of some jurors.
Meanwhile, when I stepped out of jail, I was a new person.  It is with this clear-eyed vision that I joined my dad in creating the LLJP to fight for the wrongfully convicted and to reform the criminal justice system.
Our work at LLJP and the work of others around the nation for the wrongfully convicted is the electric shock the justice system needs to break its stagnation and corruption. We will use dynamic litigation, vigorous lobbying, and detailed research to free innocent people who have been wrongfully convicted and sentenced to penitentiaries and jails across the state of Texas.